The Big Game Lottery Legalization Talk
When
:
Apr. 12, 2012,

3:30pm

-

4:30pm
Campus Location:
Lied Library
Office/Remote Location:
Special Collections Reading Room - 3rd floor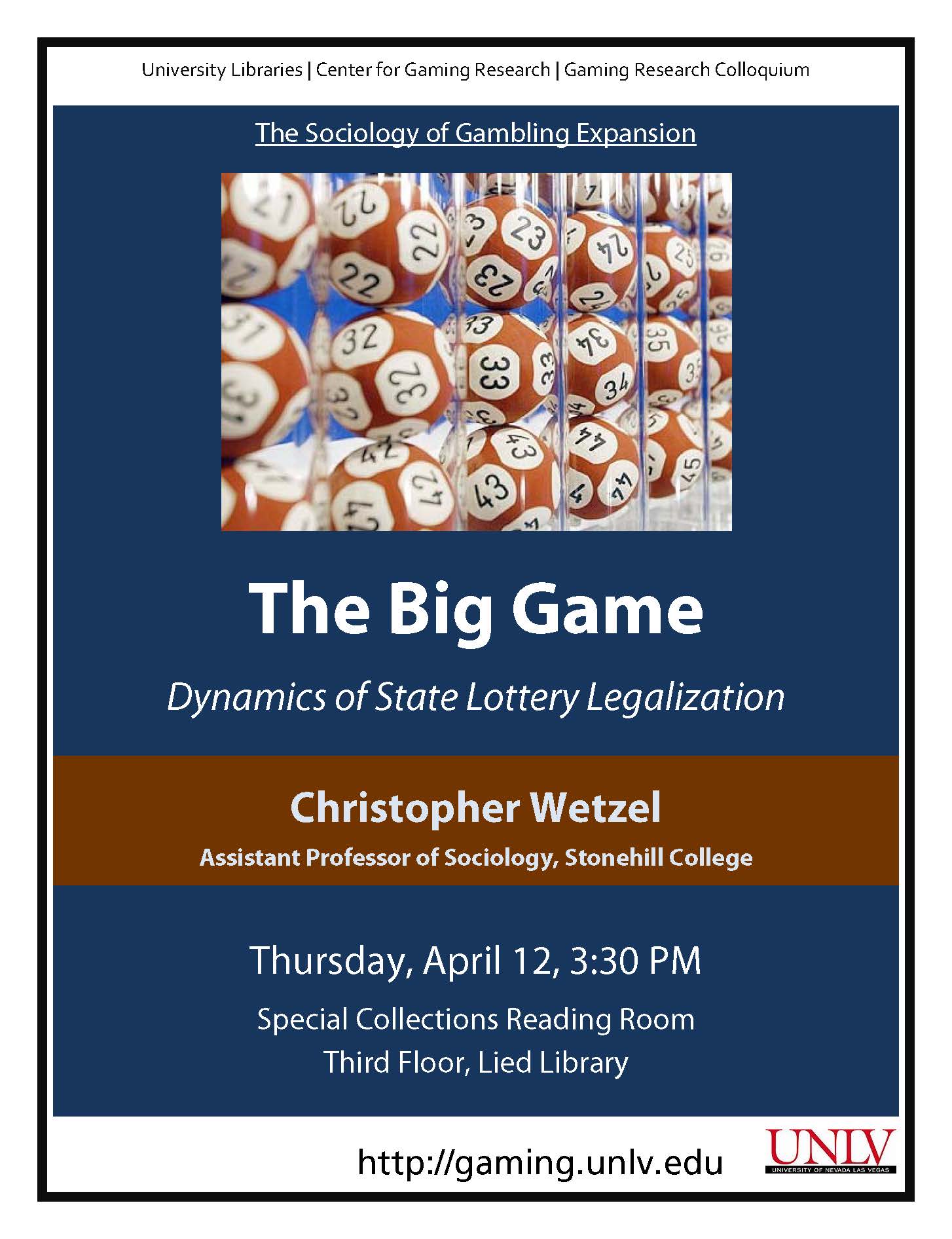 Please join the Center for Gaming Research in a talk entitled, "The Big Game: Dynamics of State Lottery Legalization" by April's Gaming Research fellow Christopher Wetzel.
Wetzel is an assistant professor of sociology at Stonehill College. His project looks at how issues of race, class, and gender have shaped debates over gaming legalization since the 1930s. His research at UNLV will examine how casino proprietors, civic organizations, and elected officials in Nevada have framed subsequent efforts to establish pari-mutuel wagering and a state lottery.
Admission Information:
This event is free and open to the public.
Those interested sociology, political science, and lotteries are encouraged to attend.
More info on this event:
http://gaming.unlv.edu

Event Sponsor: Center for Gaming Research
Related Events
Related Links
Looking to get involved?
Check out student organizations at UNLV.